Dotted Line Originals
Here's my chance to say that I own pieces of the fabulous
Dotted Line's
very first collection before my friend Dorothy becomes a super hot celeb fashion designer!!

It's great to see people my age doing so well and being so entrepreneurial. Would be nice to start a business of my own as well. Tell that to my fat and lazy, accustomed-to-sitting-on-office-chair butt.
Sigh...so for now, it just living vicariously through friends like Dot.

Attended her launch party on Sunday at MAAD, which is incidentally the same venue where I had my virginal
art jamming
experience.

Was great to see everything come to fruition, especially after having followed Dot's trials and tribulations through her
blog
.

The collection looked great! So much so that I grabbed practically every piece of garment there to try on! These are the ones I just had to have!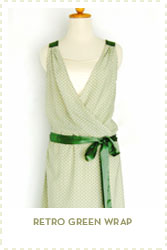 Dorothy also designs
bag and accessories
. She's even promised to include some diaper bags in her next collection. Woo hoo! Can't wait!